We see a future without childhood cancer.
Since 2012, we have been committed to accelerating the search for better treatments and cures for childhood cancer while supporting families undergoing treatment and survivors struggling with late effects of treatment.
Research Funding
To date, we have funded more than 500,000 hours of research through our exclusive partnership with Alex's Lemonade Stand Foundation. We are proud to say there are children who are cancer free today because of this funding.
Learn more >
One young survivor inspired our 2017 Rose Bowl float and rode in the parade along with the Alex's Lemonade Stand Foundation researcher who saved her life.
Meet some of the researchers Northwestern Mutual has funded through our partnership with Alex's Lemonade Stand Foundation.
Putting Pediatric Cancer Researchers Out of Business
The Impact of Funding on Research
Meet young Investigator, Jeffery Huo
Supporting Families
---
Supporting Survivors
Northwestern Mutual recognizes that supporting kids with cancer does not end when treatment ends. That is why we fund research to help create better outcomes for kids with cancer, sponsor symposiums focused on how best to support childhood cancer survivors, and recognize leaders in the childhood cancer survivor field.

Learn why one of our honorees is dedicating
herself to research.
Learn more >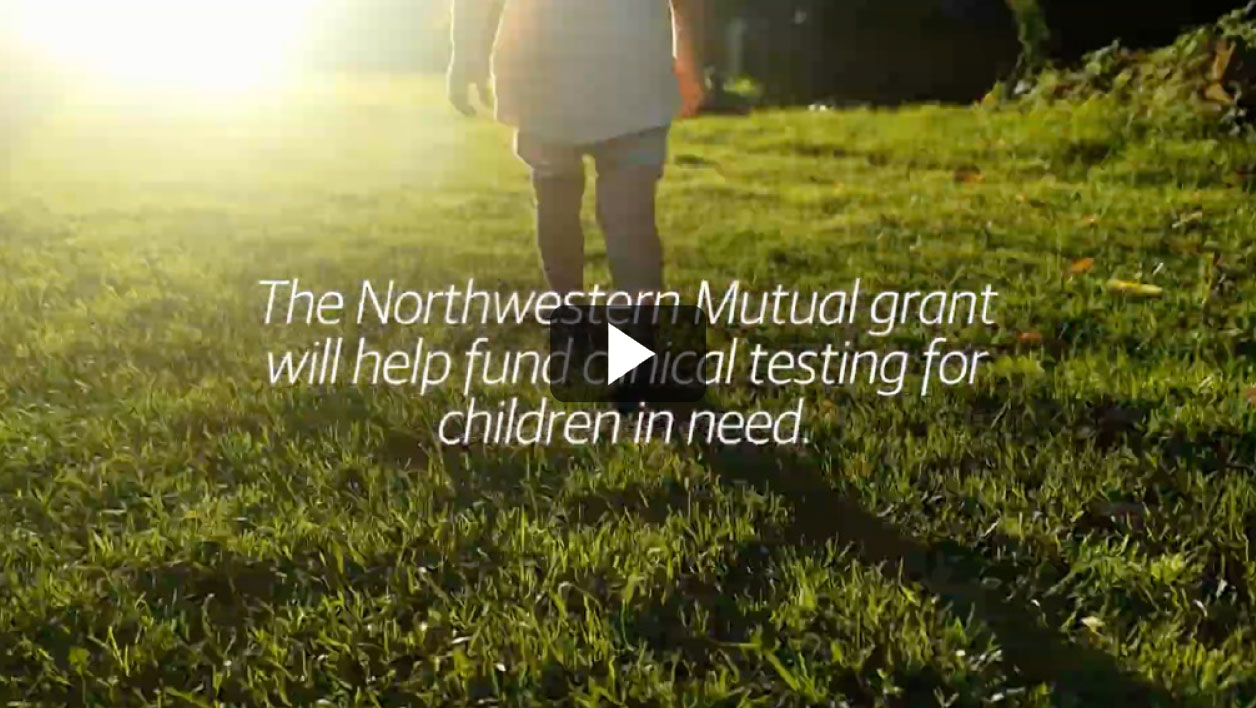 Building Lasting Memories
Camp is a meaningful experience for children affected by childhood cancer. It gives them an opportunity to make connections, share experiences, create unforgettable memories and allows children affected by cancer some time to just be kids.
Northwestern Mutual Celebrates Childhood Cancer Heroes With Rose Parade Float
Meet Bennett From Camp One Step in Wisconsin
Meet Mary from Camp N'Joy it All in Ohio
Funding and Research Supply Waves of Hope
Meet Peyton, our 2016 featured survivor